Three Ways Analytics Can Help Railroads Improve Labor Relations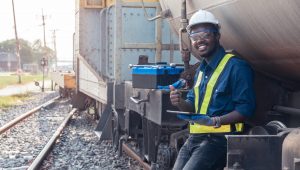 Tension between railroad management and workers is high.  Attendance policies associated with grueling work schedules and safety concerns related to Precision Scheduled Railroading (PSR) are at the top of the list of complaints voiced by labor unions.
Government regulators have noticed.  This week (April 26-27, 2022), the Surface Transportation Board (STB) called four of the Class I Railroads to Washington to account for poor service to customers.  This prompted  "Unvarnished Feedback from the Front Lines " conveyed in a letter sent to the STB in advance of the hearings.  It provided the perspective from a locomotive engineer.
And last year two members of the House of Representatives called on the General Accounting Office (GAO) to conduct a study on the impact of PSR on workers, safety, and shippers.  In fact, First Analytics has conducted our own internal industry-level study, using statistical analysis and modeling, and found that PSR has indeed negatively impacted worker safety.
The railroads are awash in data to help them work through these problems, especially when combined with advanced analytics and machine learning.  Three examples follow.
Employee Safety. Analytics can identify which employees are at risk for an accident or injury.  Read more about it in this case study.
Crew scheduling.  In the "unvarnished feedback" letter to the STB, the author stated, "one aspect where all railroads could improve their employee availability is more-accurate train lineups, their internal predictions of when trains will run and when employees can expect a call for work."  We have done precisely that at one of the Class 1 railroads.  We demonstrated that models can do a good job at predicting arrivals, resulting in better crew calling windows.  Read the rest of the letter, under "possible solutions" to learn more about how this can improve the lives of workers.
Employee Retention.  Attrition is very costly to the railroads, given the extensive investments and time spent training engineers and conductors.  At a strategic level, railroads can learn and quantify which factors are most important in retaining employees.  At the employee level, a "propensity to attrite" score can developed so that preventive action to avoid a resignation can happen.  Read more about it in this case study.  Identifying the factors that prompt employees to quit is good for both labor and management.
While the industry continues to focus on improving operating ratio, there is much that needs to be, and indeed can be done, with data analytics focusing on workers.