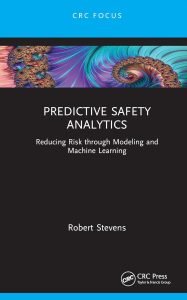 First Analytics has been applying predictive analytics and machine learning to safety since 2011.  We have collected many of our experiences into a book.  It contains real examples and case studies that assist in generating thoughts and ideas for what might work for individual readers and how they can adapt the information to their particular situations.
Part of the book series Reliability, Maintenance, and Safety Engineering, it is available from the publisher's website as well as on Amazon.


Interested in what is in the book?  Have a chat with it here through this AI we trained on its content.
Please be patient.  Responses may take 30 seconds or more as the chatbot collects it thoughts.  And sometimes there are glitches in the technology.
If you'd like to chat with a real person, please submit your information below or contact directly here.