analytics in trucking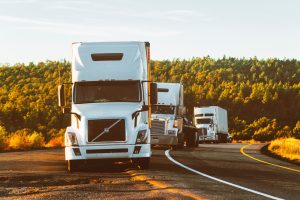 This page contains selected resources which show how analytics can be applied in the trucking industry.
The following chart depicts various examples of analytics in trucking but it certainly is not an exhaustive list.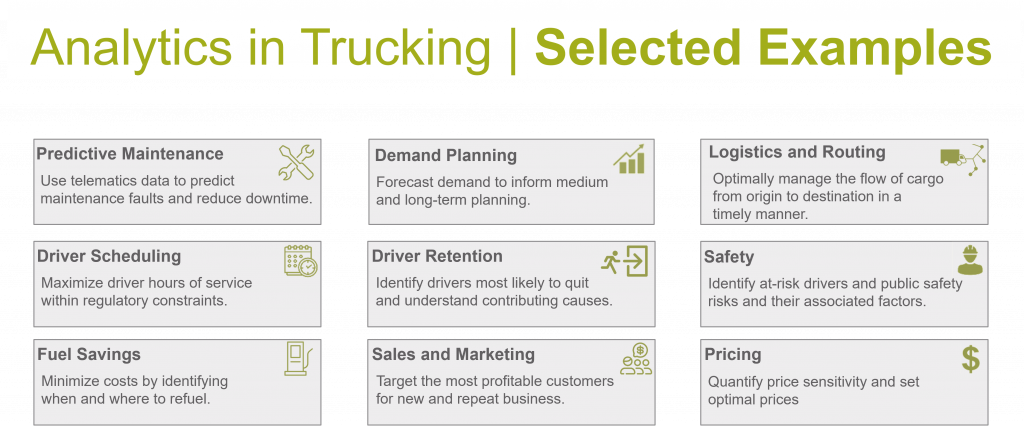 We've selected a several resources and reference materials for you to explore which illustrate several of the preceeding case examples.  Although some come from related industries (e.g. railroads), they apply to trucking as well.
Safety
Fuel Savings
Driver Retention
Maintenance
We welcome an opportunity to discuss how predictive analytics can help you improve your business. 
In many cases we offer a free "analytics readiness assessment."  This is a workshop that looks at your data and your organization's readiness to adopt preditive analytics.
To schedule a consultation to help make your company more analytics driven, please fill out the form below.  Alternatively, you can contact Rob Stevens directly.
We look forward to helping you on your analytics journey.