First Analytics joins SAS Managed Analytic Services Providers program as charter member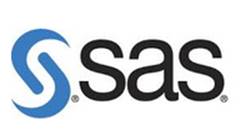 SAS expands delivery options to give customers more access to analytics
Managed Analytic Services Providers bundle SAS® Analytics into turnkey, cloud-based solutions
Cary, NC (Sep 16, 2015)
To help customers increase their ability to be more agile and responsive to market changes, SAS – the business analytics leader – has signed its first managed analytic services providers (MASPs). A further expansion of SAS' alliances and channel program, this new distribution method will enable customers to implement SAS® technology in ways that best fit their individual needs and those of their own end users – without concern for resource constraints.
According to Gartner, by 2017, buyers will have shifted as much as 50 percent of their sourcing portfolio to managed service models. (Gartner Magic Quadrant for Business Analytics Services, Worldwide, Alex Soejarto, Neil Chandler, 17 July 2014). This can be attributed to the threat of a shortage of data scientists, modelers and mathematicians in the market, causing IT professionals to seek new ways to handle data. At the same time, they want to reduce technology risks, amplify analytic capabilities and complement in-house analytic resources. By extending its partnering approach to include MASPs, SAS can efficiently address these two needs by letting the customer choose the best way to implement SAS software.
"Our customers want quicker solutions but don't always have the necessary staffing," said Russ Cobb, Vice President of Alliances & Channels at SAS. "Our MASPs will bundle the analytic solutions customers need into turnkey, cloud-based offerings that limit the need for additional personnel and lower risks associated with deploying new infrastructures. No installation or integration is required, which means they can quickly implement analytic solutions on-demand. This results in lower overall IT costs and faster, more substantial ROI."
Systems integrators CT Global and First Analytics recently signed MASP agreements with SAS:
"With the launch of the SAS MASP program, it is clear to us that SAS understands what is needed in the marketplace to provide different avenues for companies to acquire analytics," said Peter Turney, CEO at CT Global.  "Joining this program allows us to give companies a complete solution that is easy to consume and will provide compelling results."

"Partnering with the leader in analytics will enable our mutual customers to use their resources more efficiently, which can lead to quicker ROI," said Michael Thompson, Ph.D., Managing Director & CEO at First Analytics. "We are working closely with SAS to develop offerings that not only benefit businesses, such as fuel retailers, but also positively impact the bottom line and experience of their customers."
"The shared risk, shared reward approach SAS is taking with MASPs focuses on the unique set of knowledge and expertise our partners can deliver to our customers through SAS technologies and solutions," continued Cobb.
Adding MASPs rounds out a strategic expansion of SAS' channels program. Last year, SAS expanded its reseller program by welcoming global distributer Arrow. SAS has since signed more than 150 resellers. More recently, the company signed the first of many planned OEM agreements with Toshiba Global Commerce Solutions to integrate retail promotions and loyalty systems with business analytics to address the changing dynamics of how consumers shop. These efforts make it easier for businesses to tap into the power of SAS Analytics while benefiting from the expertise of SAS partners.
Share this: