Advanced Safety Analytics Presentation at Utility Analytics Week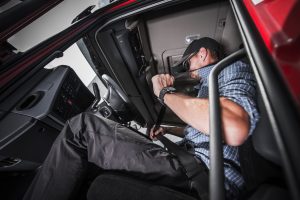 You won't want to miss a compelling demonstration of a predictive safety application, to be presented at the upcoming Utility Analytics Week in San Diego on October 19th.  SoCalGas will present a coaching tool, based on machine learning, to support field supervisors in their discussions with employees to drive safely.
Under our collaborative engagement model, data scientists and data engineers from First Analytics teamed up with their peers at SoCalGas.  First Analytics has extensive experience in developing predictive safety applications, and was able share those experiences to help SoCalGas accelerate the development of the solution.
Here are the session details:
Advanced Safety Analytics: Modeling the Way to Keep Employees Safe
Date & Time
Wednesday, October 19, 2022, 10:00 AM – 10:45 AM
Speakers
Description
SoCalGas has a goal of decreasing controllable motor vehicle incidents by 10% from its best year ever. To achieve this, an internal team is developing machine learning technology to feed a coaching tool that supports supervisor's discussions with field employees to drive safely. The scope includes all field organizations that utilize a company vehicle, over a dozen environments of internal and external data and 5 years of history. Given the scope, scale and size of this effort, a strong change management plan is just as important as the data science itself.
Session Takeaways:
Learn the current adoption and coaching tool outcomes
Understand the importance of Change Management in large-scale data science efforts
See a dashboard demo used to measure and improve success
Gain knowledge of lessons learned, and future use cases using the tool