All-in On AI: Tom Davenport's New Book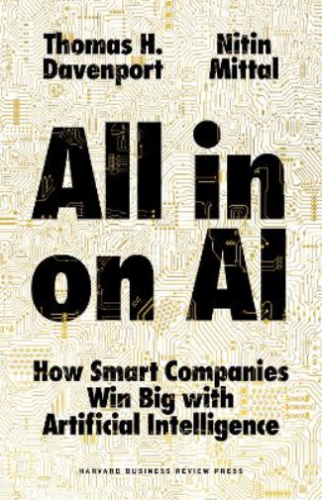 Tom Davenport, First Analytics chairman and noted author and expert on analytics just released his latest book in late January, All-in On AI: How Smart Companies Win Big with Artificial Intelligence.
Filled with insights, strategies, and best practices, All-In on AI also provides leaders and their teams with the insights to help their own companies become AI-fueled.
This includes:
How to adopt multiple "use cases" or applications to support a wide variety of business goals and objectives
How to deploy AI tools systematically across every core business process and enterprise operation
How to drive new offerings and business models with AI and data-driven decision-making
How to increase organization-wide fluency in AI
What AI leadership really means
For anyone thinking about the next phase in artificial intelligence integration or planning to adopt this powerful technology in a more strategic way, All-In on AI offers a rare, inside look at what leading adopters are doing, while providing the tools to place AI at the core of everything the organization will do.
Tom has been prolific of late, having released two other AI-themed books in September, 2022.
If you have been waiting on the sidelines for the AI hype to pass, and see what remains as legitmate, now is the time to jump in.  First Analytics can help you get started.