Competing on Analytics: Ten-year Update Published
It has been ten years since Tom Davenport, one of the leaders of First Analytics, along with Jeanne Harris, published the seminal book, Competing on Analytics. It is credited for initiating the serious adoption of analytics by businesses. Tom says he did not realize how difficult updating the book would be. Although many things remain the same, a lot has changed in the world of analytics.
Examples of new topics include:
Data scientists and what they do

Big data and the changes it has wrought

Hadoop and other open-source software for managing and analyzing data

Data products―new products and services based on data and analytics

Machine learning and other AI technologies

The Internet of Things and its implications

New computing architectures, including cloud computing

Embedding analytics within operational systems

Visual analytics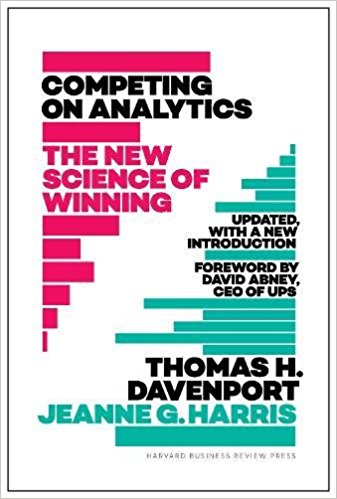 As Tom recently said,
This much change in 10 years surely constitutes a revolution. And the combination of new and old analytical technologies in most firms requires that we add more resources to manage them. That's the downside of this revolution, but the upside is that we have a better understanding of our business environment than at any other time in history. Let's hope we use it to make some great decisions, take informed actions, and introduce great new products and services based on data and analytics.
Tom will be participating in the upcoming SAS Analytics Experience, where you can become more current on topics like these.
Whether you are new to analytics or would like to re-live your introduction with a fresh and current perspective, it is worth the read.