Improving Workplace Safety with Analytics: A Webinar Hosted by SAS
This is the time of year when many people are taking vacations. Be careful! Did you know that some workplace safety incidents can be tied to employees returning to work from their vacation? Well, this is true at times, but not always. In some cases, safety performance is better after vacations. It depends on a variety of factors – and that is the point of taking a data-driven, analytical approach to safety improvement. Data and models can both support and disprove previously held notions, theories, and hunches.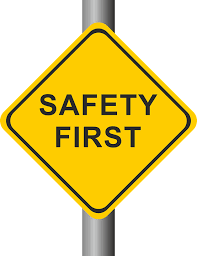 This kind of "myth busting" is one of the outcomes of Safety Analytics. But there is more to it than confirming conventional wisdom or discovering unsuspected factors. To learn more, we invite you to view an on-demand webcast, hosted by SAS. You will learn the value that analytics brings to a safety program. As part of the webcast you will be invited to sign up for a free safety analytics readiness assessment.
Though the discussion is oriented toward the manufacturing and CPG industries, the concepts apply broadly to any company that wants to make further improvements in their safety track record.