Beyond Data Science: Industrial Engineering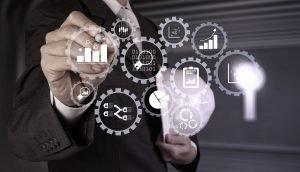 Much attention has been heaped upon the data science profession for about a decade now, including by our own chairman, Tom Davenport, who called it "the sexiest job of the 21st Century".   Well-known hierarchies of types of analytics generally show a progression from descriptive, to predictive, and on to prescriptive analytics.  The last type, in part, may include optimization.  But most companies and their data science initiatives stop at predictive analytics.
Now that data science is commonplace, it is important to note that the benefits of analytics do not stop with data science.  Broadly speaking, industrial engineering builds upon data science by designing, improving, or implementing systems which optimize or enhance processes.  This may include such things as optimizing production or maintenance schedules and distribution networks.  Or increasing yield.  Or optimizing marketing plans and pricing.  Or adding automation.  The list goes on, but many examples involve optimization or simulation.
Here are some selected projects we've completed where the work did not end with data science, but went on to include industrial engineering.  These might spark ideas for your own organization.
You have spent time and money building your analytics and data science capabilities, but there is more that can be done with industrial engineering.  Consider now how you might build upon the value of data science by amplifying it with industrial engineering.