We Need People Analytics Now More Than Ever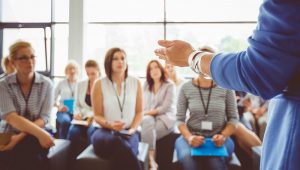 With the easing of the pandemic we are beginning to see increased employee turnover in what some are calling the "Turnover Tsunami"  Indeed, data from the Bureau of Labor Statistics is beginning to show very early signs of a significant upswing.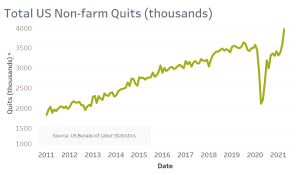 Figure 1 shows Quits through April of 2021, with a recent increase.  Anecdotal evidence since then implies that the trend will continue on a steep slope in the coming months.
Human resources departments have been slow on the take when it comes to using advanced analytics and machine learning to help them become more effective and efficient.  This is true even though these tools have been available for over a decade, as described in the 2010 article "Competing on Talent Analytics", written by our company chairman, Tom Davenport.
More recently, Tom reported good progress in "AI And HR: A Match Made In Many Companies".  His survey listed the top four applications of AI in HR, as shown in Figure 2.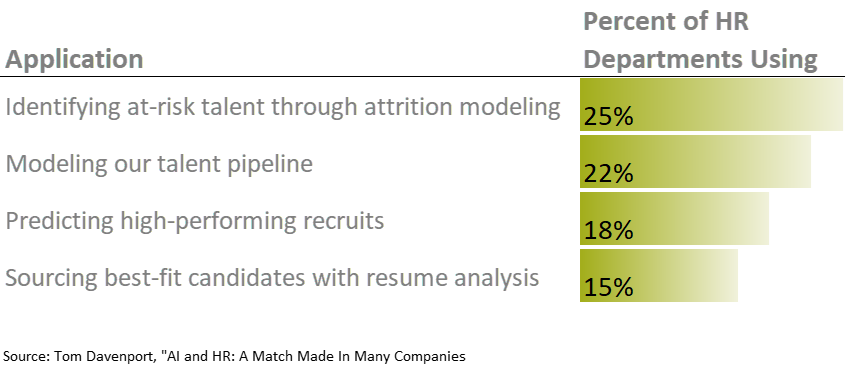 Each of these four applications will be immensely useful to HR professionals confronting the tidal wave of turnover.  Millions of dollars are at stake, and analytics can make an impact, as exemplified in this attrition case study.
The upside of the pandemic is that it has created dramatic shifts in business practices.  Perhaps now is the time for a radical change in the way HR professionals use data and analytics.