XREA And Information Services In The AI Age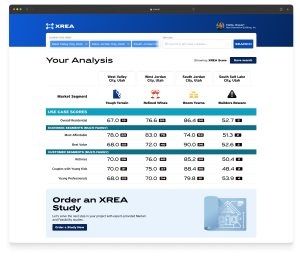 This article was originaly posted at Forbes.com by First Analytics chairman and cofounder, Tom Davenport.  XREA and First Analytics are partners, as announced here.
—-
During the Information Age, many companies pulled together data from public and private sources and made it available to interested parties. They were called information services, databases, or content providers. Once the data were bought, they needed to be analyzed—by bar charts, correlations, or regression equations—in order to make sense of them. That wasn't easy and a lot of data went unused in decisions and actions; decision-makers often found easier to just use their intuition.
Now, however, we're in the Age of AI, and we realize that information services leave too much responsibility to the decision-maker. Instead of being provided with data, we want to be supplied with insights and recommendations. When we have those, the gap between data and decisions or actions is much smaller. As we move further into generative AI, the expectation to "tell me what is interesting in the data" or "tell me what to do about the data" is likely to become even more pervasive. We used to talk about "decision support" before AI capabilities were available, but now the support is much more valuable.
XREA and Residential Real Estate Development Decisions
A new company called XREA provides a great illustration of how AI can change decision processes. In this case, the data in question is about residential real estate development, along with other possible real estate uses. It is not an industry that is known for its data-driven focus; developers have often gone with their guts in the past. Today, however, it's possible for a developer to use tools to predict what particular type of customer is likely to buy what type of home in what particular neighborhood of what particular city, or what the majority of renters in the area are likely to prefer. No human real estate developer could keep all that data in his or her head, much less predict what will happen with it in the future. That's what XREA does (disclosure: I have no financial interest in XREA, but I am a co-founder and equity owner in an analytical services company called First Analytics that is helping them with AI models).
Let's say you are a small to medium residential real estate developer living in Texas, or one of the five other states in which XREA currently has models and market scores (they will eventually cover all 50 states, but the six they address now have a lot of new development projects.) You become aware of some available property in Plano, where you haven't developed before. What kind of market is it? You don't have a staff in house to get the numbers, but if you make a bad decision it could cost you several million dollars.
So you do a quick query on XREA and find that Plano is booming for residential development. But in the particular neighborhood you've picked out, would multi-family or single-family residences be more likely to sell? Or perhaps rental apartments would make more sense? You quickly find that Plano is a "refined wines" (clusters from unsupervised learning models with catchy persona names) city with a relatively high cost of living. Maybe it gets an 89—a B+—machine learning score for middle to high-income single-family housing, but a 72 for low-income multifamily apartments—the rents would just be too high. Maybe it scores highest for the "young professional" demographic segment because that's the only group that can afford to live there.
Perhaps you decide that you'd have to borrow too much to build high-end housing on spec, so you move on to another piece of property in a less expensive Dallas-area city that you also have your eye on. It's likely to be in one of the 628 different real estate markets currently covered by XREA. You may have saved yourself a lot of money, and you've done so in only a few minutes.
The Real Estate Advice Industry
XREA can do all these analyses with an inexpensive subscription fee of $30/month. Deba Ghosh, one of the founders of XREA and a Ph.D. economist, previously worked for a Big 4 professional services firm and told me that this sort of analysis—though generally with less data and no machine learning models—was what consultants did for large developers and real estate investment trusts. They would charge tens of thousands of dollars for such an analysis and typically take several weeks or months to do it. That's compared to $30 a month, or a few thousand dollars if you are like the typical developer and say, "Just give me a hard copy report." XREA has begun to provide some low-cost analytical services for people who don't want to drill down into the data themselves. More detailed reports, such as market studies and feasibility reports, can be generated at a high speed – supported by the same AI and machine learning logic – at a fraction of the normal market costs.
For XREA to succeed will require a bit of a cultural change for the 55,000 small to medium size developers that are part of their initial target. The tool addresses the needs of developers (and brokers, investors, etc.) who realize that just as data-driven decision-making is penetrating many other fields, it needs to penetrate residential real estate development as well as other uses for real estate. They don't need to become data scientists, but to use such tools effectively they need to understand how statistical prediction models work and that they're not perfect but are much better than intuition.
XREA is doing its best to minimize the need for data literacy among its customers. The catchy neighborhood labels, the letter grades and/or percentile rankings, and the 0-100 scores for markets, demographic groups, and housing types all make it easier to comprehend a pretty complex set of machine learning models behind the curtain.
Eventually, XREA hopes to turn all the numbers into simple language text—with help, of course, from generative AI. My friends at First Analytics have already trained a generative model to create some text. It's perhaps only a short period before a developer asks his mobile phone about a property and will simply be told, "Just buy the damn thing." The potential buyer will be able to say, "Tell me why," and get a concise explanation of why it's a good deal for the type of residential construction and customer demographic in which the developer specializes. Even for a non-data driven decision-maker, that kind of persuasion will be difficult to ignore.