Analytics Arrives in the Trucking Industry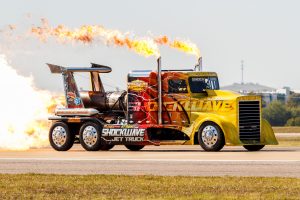 There has never been a more challenging time for the trucking industry.  From driver retention and recruiting, to safety, maintenance, and fuel savings, leading companies are now beginning to use a data analytics approach to improve their operations and financial performance.
We've assembled some examples of how this can work.  If you are in the trucking industry we invite you to review these and get inspiration as to how to use data you likely already have in order to help address the challenges you face.
If you are a data scientist we encourage you to explore careers with these companies.  Many are building data science teams and are looking for talent.  This was not the case a couple of years ago.  And as we discussed in our post, "Beyond Data Science: Industrial Engineering", there are opportunities to break out of the traditional data science use cases of only building machine learning classifiers.
If you are building your company's data science team and analytics culture, we can help.  And if your team's workload is too much, in many situations we can augment your team for a time through our flexible analytics resourcing offering.
While the trucking industry may be a late adopter of analytics to run their business, surely there is no better time than now.  As the "backbone of the economy" improves we will all benefit from this trend.